Just strolling about.
I have long had the habit of looking up when strolling the streets and it's a trait which has been rewarded many times.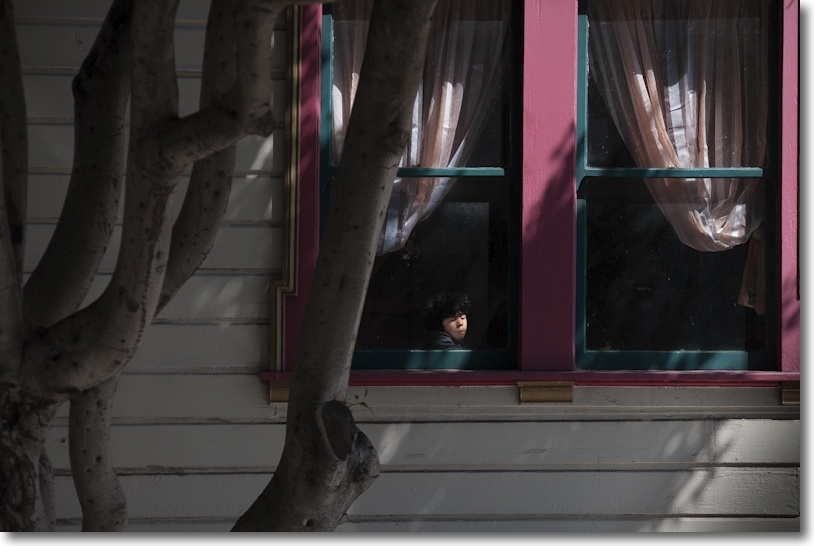 On 24th Street, SF. D700, 75-150 Series E. Click the picture.
In the large print I have made of this, the whole has a Renaissance quality, not just for the light on the child's face but also for the wonderful texture and subtle coloration of the drapes. Any Nikon DSLR snapper who has yet to avail himself of the bargain basement, 75-150 Series E zoom should do so pronto before word gets out and prices double! The maximum aperture is f/3.5 at all focal lengths and the whole thing is diminutive, in keeping with the price. No excuses are needed for the results it renders. I have installed a CPU in mine to bring it into the 21st Century.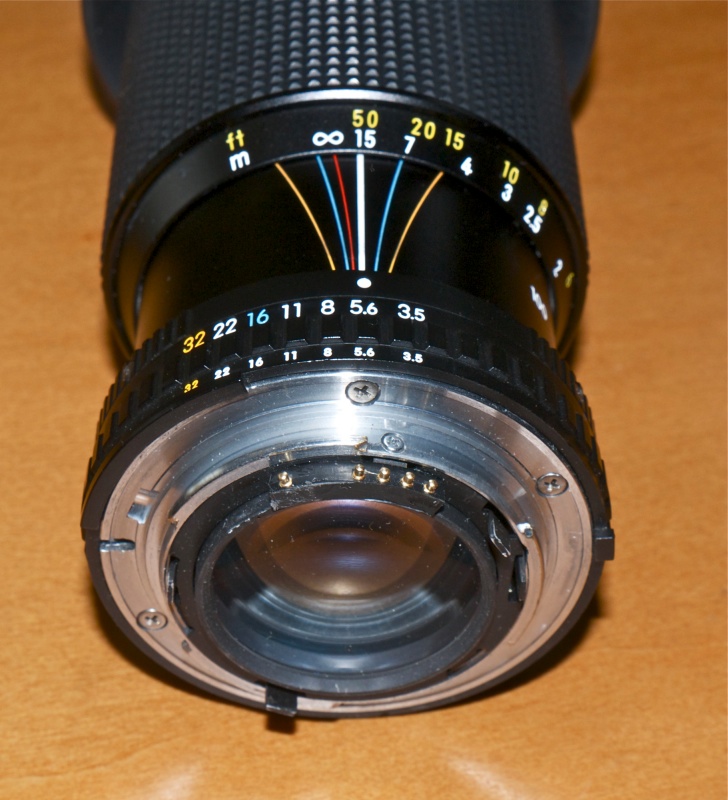 CPU installed on the 75-150mm Series E Nikon lens.