A man for the ages.
"A young man came to see me, this morning. He had some ideas for lyrics. I think he has something."
That 'young man' was Stephen Sondheim. The speaker was Lenny. Their collaboration gave us the greatest musical made.
West Side Story. The tale of America.
It opens with the simplest possible graphic.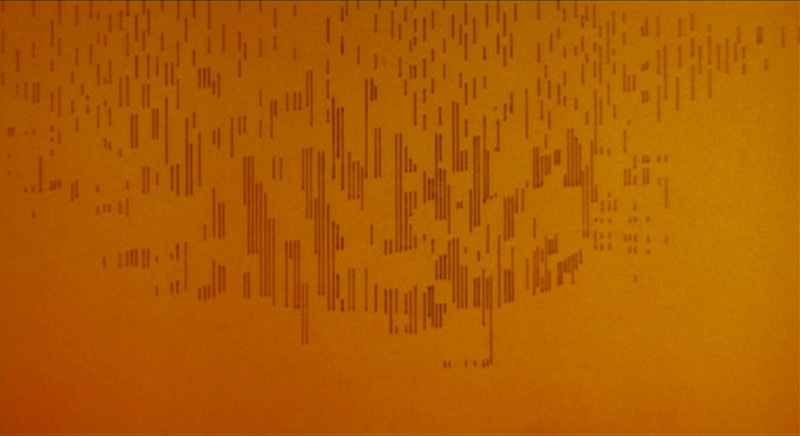 Manhattan.
Then: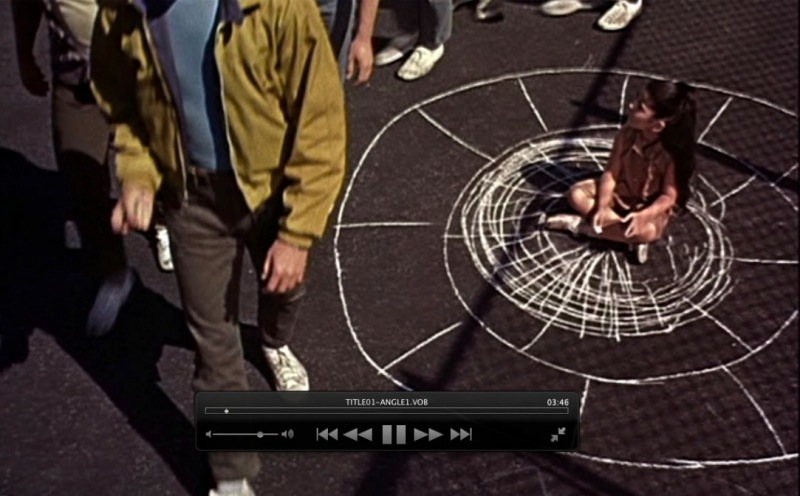 The Sharks gather. Is that a photograph, or what?
The story of ethnic strife is as old as the ages.
But there's a little something more. This version has Bernstein and Sondheim.
And every cliché in the book.
The dumb cop. The White Boy trying to be ethnic. The worthless Irish, doomed at birth.
And ….
"Wall to wall floors in America."
Could Sondheim write or what? Like Cole Porter he would go on to write not just the words but also the tunes. Sure, there's a fair measure of Lenny schmaltz in the music here. Hey, that goes with the territory. My, but did talent attract, or what?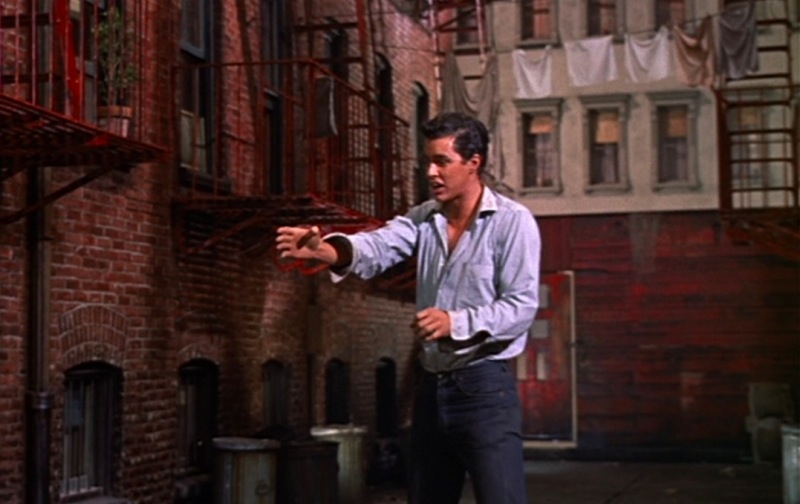 Trying to be not white.
Lenny knew the genie was out of the bottle. You no longer dated on ethnic lines. You dated because you wanted to. It was café au lait. There was no unscrambling the ingredients hereafter.
So, simply stated, would you rather be with these folk, and their passion?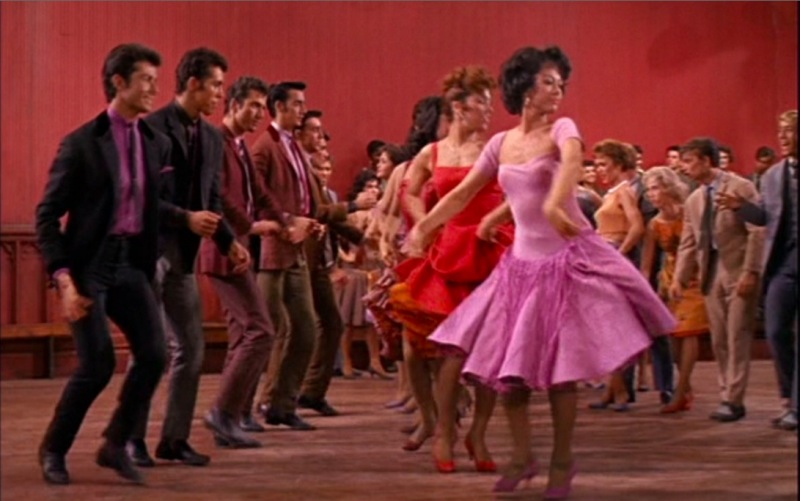 Or with these, an umbrella up their posterior?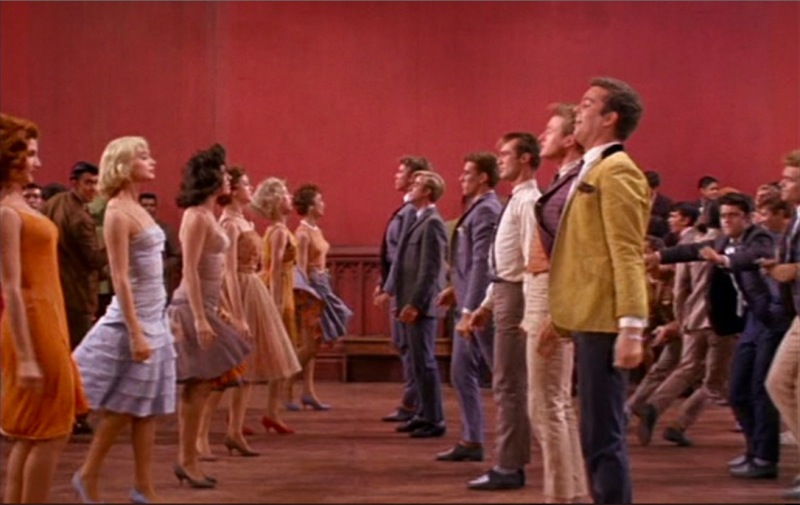 There is some genuinely awful acting, singing and lyrics here. Try 'Maria'. But none of that detracts from the best musical America ever made. Because it is about the very essence of America.
"Maria. Say it loud because there's music playing. Maria."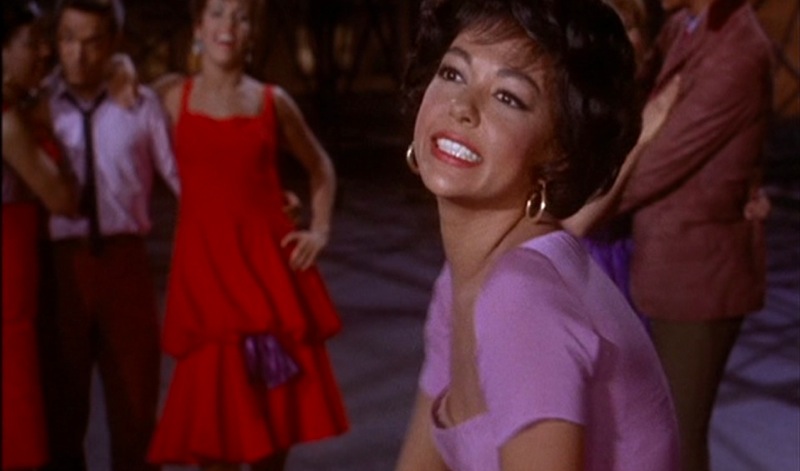 "Instead of Puerto Rico, she's queer for Uncle Sam." Rita Moreno blows the doors off.
I mean, come on: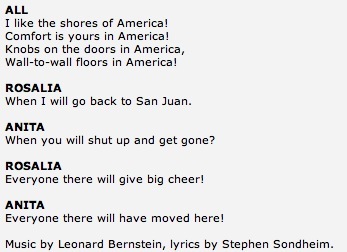 Alan Jay Lerner would be proud.
Great photography? Great music? Great lyrics? Great choreography?
Yup. The lot.
Grab West Side Story, and revel in the genius of Lenny Bernstein and Stephen Sondheim.