An index to my DesignJet articles.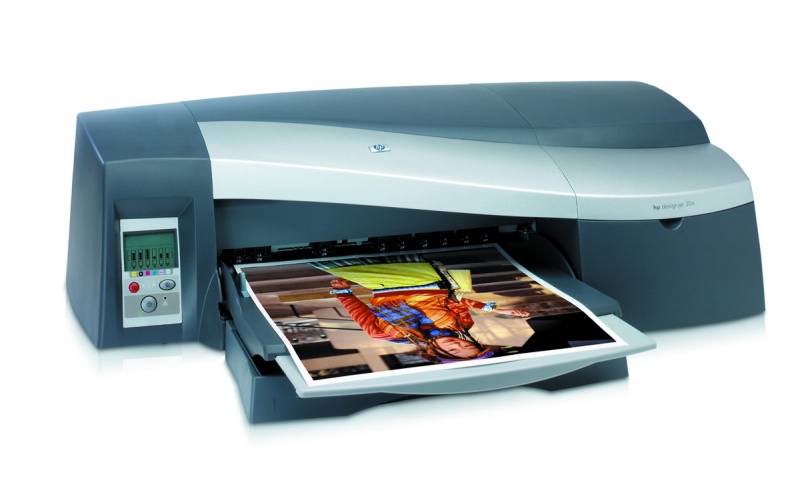 Still one of the very best printers ever made – the 18″ DJ90 or 24″ DJ130.
I have been writing about the outstanding HP Designjet 90/130 dye inkjet printers here since 2006 and I continue to get correspondence from users discussing issues and fixes. The fade resistant HP Vivera ink dyes continue to provide world class color rendering, the blackest blacks on the planet and not a hint of metamerism (bronzing when prints are viewed at an angle).
To make access easier I have created the following index linked to the key pieces.
Apple Mac operating systems:
Fault diagnosis and repairs:
Calibration and paper profiles:
Paper types and choices:
Soft proofing and other Lightroom techniques:
Mounting and framing:
Repair and tune-up manuals – essential to have. Click to download:
For ease of reference, here are the cartridge and printhead model numbers: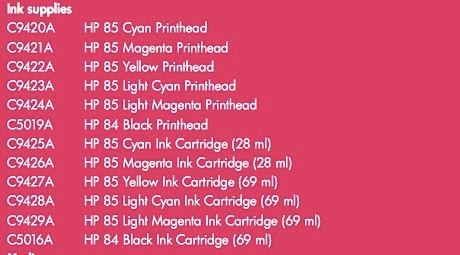 And here are the paper supplies: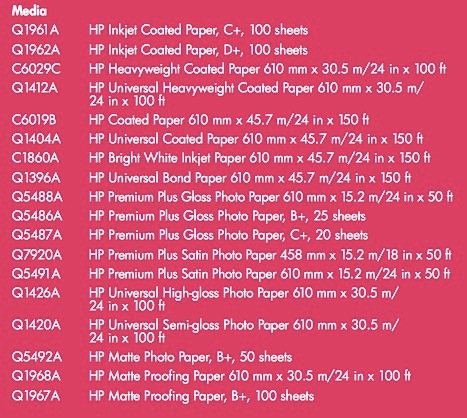 Add to the above:
Q5489a – 25 sheets 13″ x 19″ Satin
Q5490a – 20 sheets 18″ x 24″ Satin
B+ means 13″ x 19″
C+ is 18″ x 24″
D+ is 24″ x 36″
Key parts:
If your printer has been in cold storage or you are buying a used one, the chances are that the feed tube assembly which conducts ink from the cartridges to the printheads will be clogged. With the help of the service manual linked above, these are easily replaced, and the original parts can be found for under $61 – $138 as follows:
So for a used DJ, reckon on replacing all the cartridges (6 x $40), all the printheads (6 x $35 – but sometimes sealed factory fresh ones can be found on eBay for much less) and the feed tube assembly ($61 – $138 depending on the model) for a total overhaul cost of under $600. Not cheap, but a lot less than any other wide carriage printer on the market and, if you do as I advise and leave the printer plugged in (but turned off) at all times, the built-in head warmer will keep your feed tubes flowing while consuming a mere 17 watts of standby power. A 'refreshed' DJ will last you many years and many thousands of prints. Even the latest, very costly Z series pigment ink HP printers lack the head heater feature, as do all the Epsons and Canons. HP recommends you leave the Z series printer on at all times, which has to be the worst dumbing down of a solid design ever. As for the big Epsons, once any one of the printheads clogs your machine is junk as all heads have to be replaced as one unit, and they cost more than the printer itself ….
Buying used:
I would not pay more than $300 or so for a used DJ printer (the 130 is far more abundant than the 90) if I could not see a print of the diagnostic pages (especially the 'Image Quality Diagnostic Page' in full color which reports on faulty printheads) to prove it's in full working order. Printheads reported as 'Out of Warranty' and inks reported as beyond their 'Expiration Date' are not an issue in my experience. Statements that cartridges 'expire' 30 months after the installation date are flat wrong. Far more important is that the seller left the printer plugged in to the mains when turned off, to keep the head warmer active and the feed tubes and heads unclogged. And, whatever you do, avoid using aftermarket inks of unknown fade resistance. The HP Vivera inks are tried and tested in this regard and it's false economy to use anything else, especially given how frugal the DesignJets are with ink use.
In what may be the ultimate example of false economy, a reader wrote that he had an aftermarket refilled cartridge leak in his DJ130, the ink trashing the circuit board. $5 saved, and a $500 repair bill. It bears repeating, only use genuine HP ink cartridges, and you should know that this is being written by one who detests everything that the management of HP has done to a once great company. It's not like I'm exactly a fan.