Not the real thing.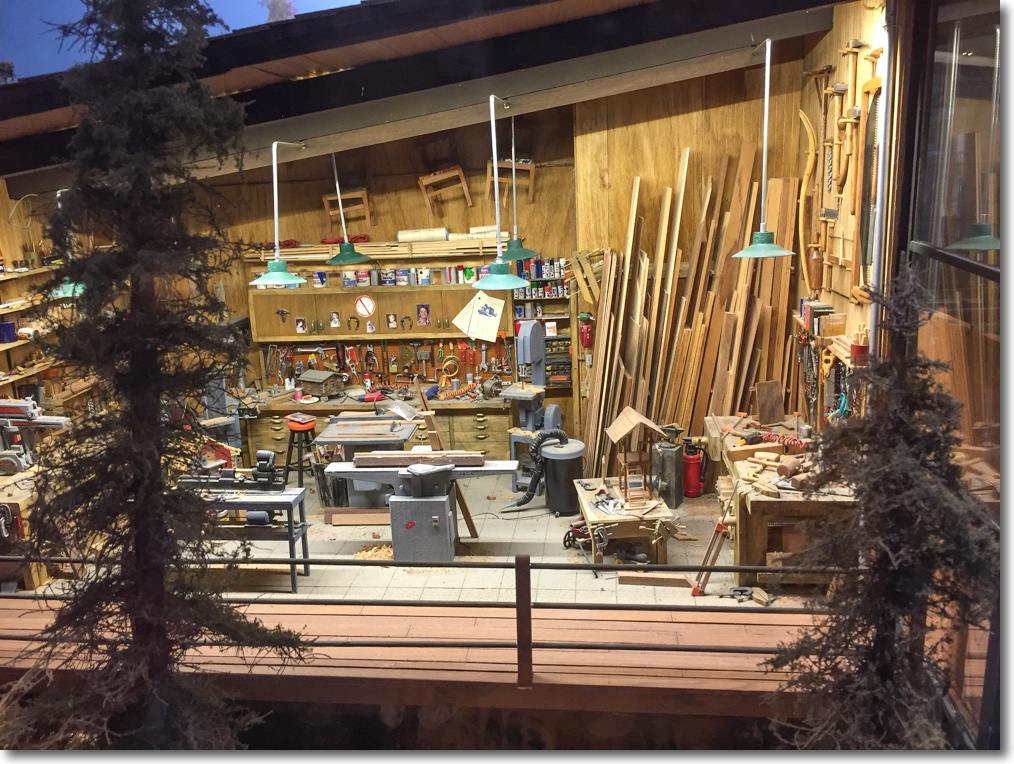 Seen at the Scottsdale Railroad Museum which has a lovely model railroad layout, this model of a woodworker's shop is in O scale, or 1/48th life size. When I was an active woodworker my shop was built inside a single car garage, maybe one third the life size equivalent of this model.
The model railroads on display in the Museum are in three gauges, O, HO (1/87th) and N scale (1/160), each covering approximately 1,600 square feet. While O scale offers the most detailed modeling opportunities, the sheer size of the N scale layout compared to the very small size of the rolling stock and the vast quantity of engines, cars, landscape and buildings therein is really something.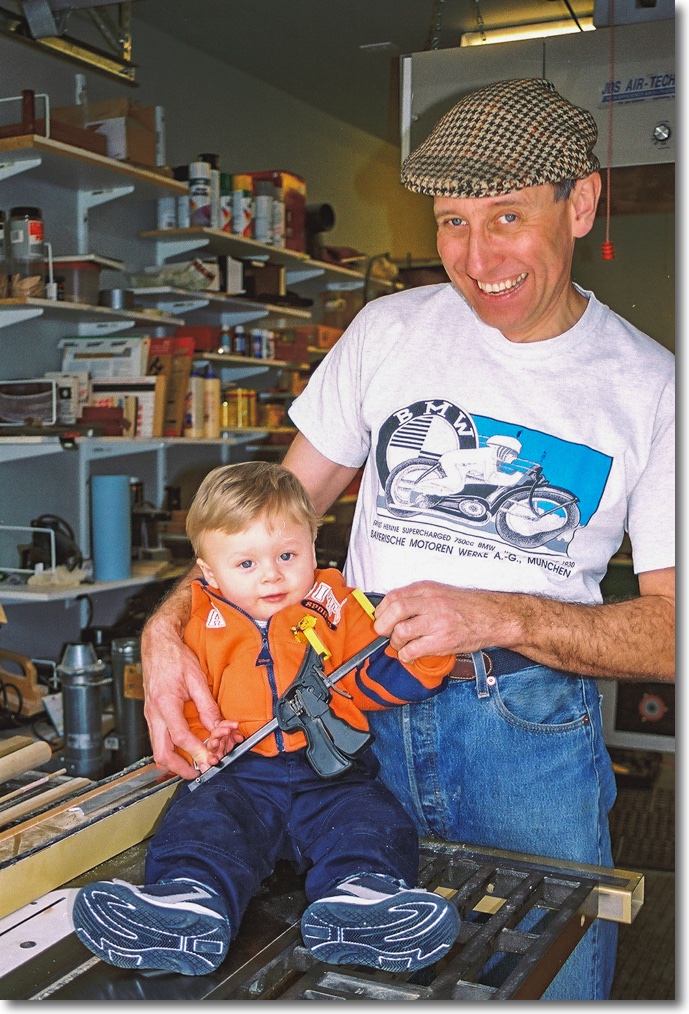 Winston with dad in the woodworking shop in Atherton, CA, 2003. Note the large overhead air cleaner; it's either that or your lungs…. I built all the nursery furniture in this small space, including his crib which he will pass to his offspring.