An academic jewel.
Dating from 1769 Dartmouth educates 4,300 undergraduates as well as 2,100 post-graduates but eccentrically prefers to stick with the 'College' designation rather than calling itself the full fledged university it in fact is.
The school prides itself on sending a high percentage of undergraduates abroad during their four year stay and has a large selection of clubs and societies. After several unsavory hazing incidents in recent years, not helped by the fact that the Animal House movie was based on one of the fraternities, it is now working hard to restore the pristine image it once enjoyed. Movie or not, it remains one of America's greatest schools.
The setting is on the Connecticut River just across the Vermont border in New Hampshire, adjacent to the small college town of Hanover with a selection of decent eateries. Presumably the Hanover name dates from the family of George III who was the ruler of America at the time of Dartmouth's foundation, and the school's charter is signed in his name.
My son and I opted for the guided tour as there is so much to see.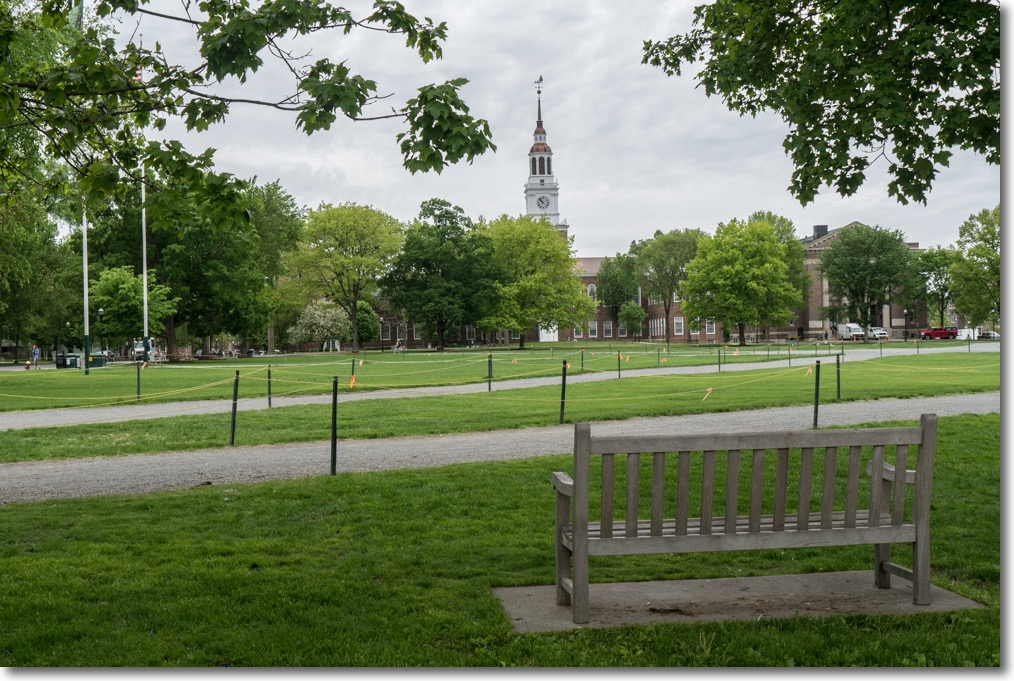 Dartmouth Hall seen across the large quad.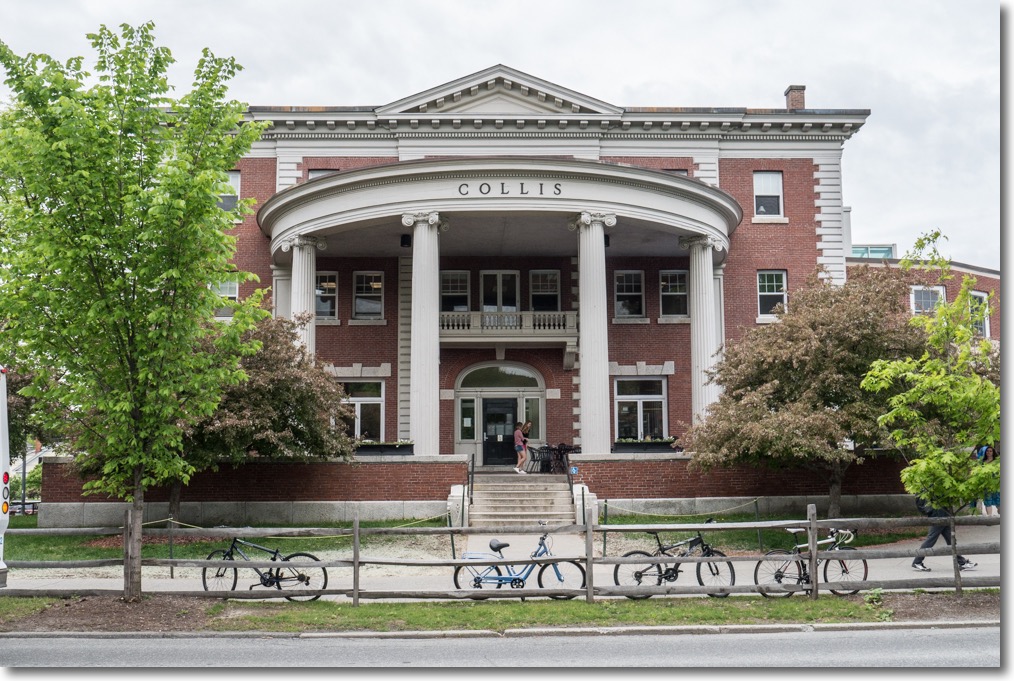 The Collis Center is the main student center.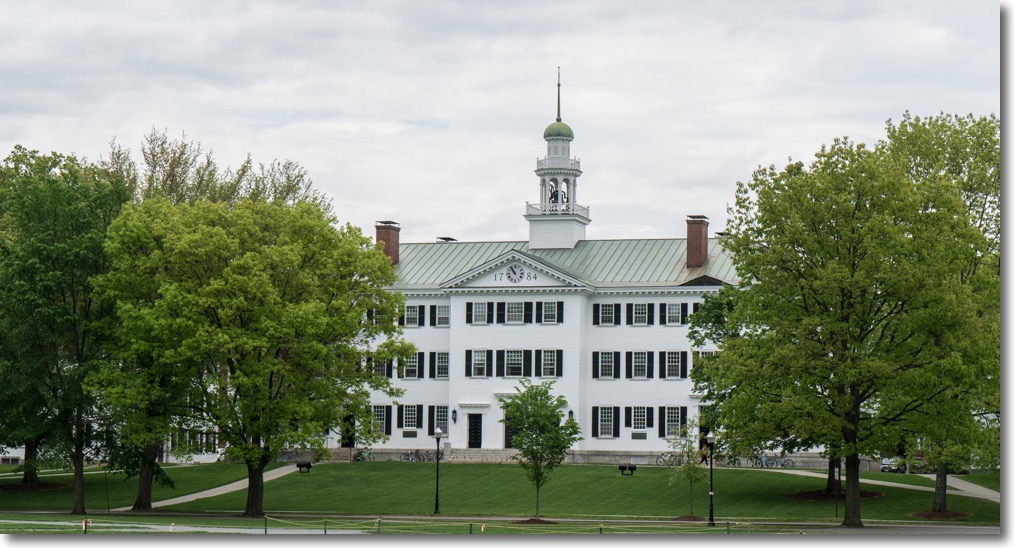 The original Dartmouth Hall burned down in 1904. Reconstructed, it houses the Departments of French and Italian Languages and Literatures, German Studies, Spanish and Portuguese Languages and Literature.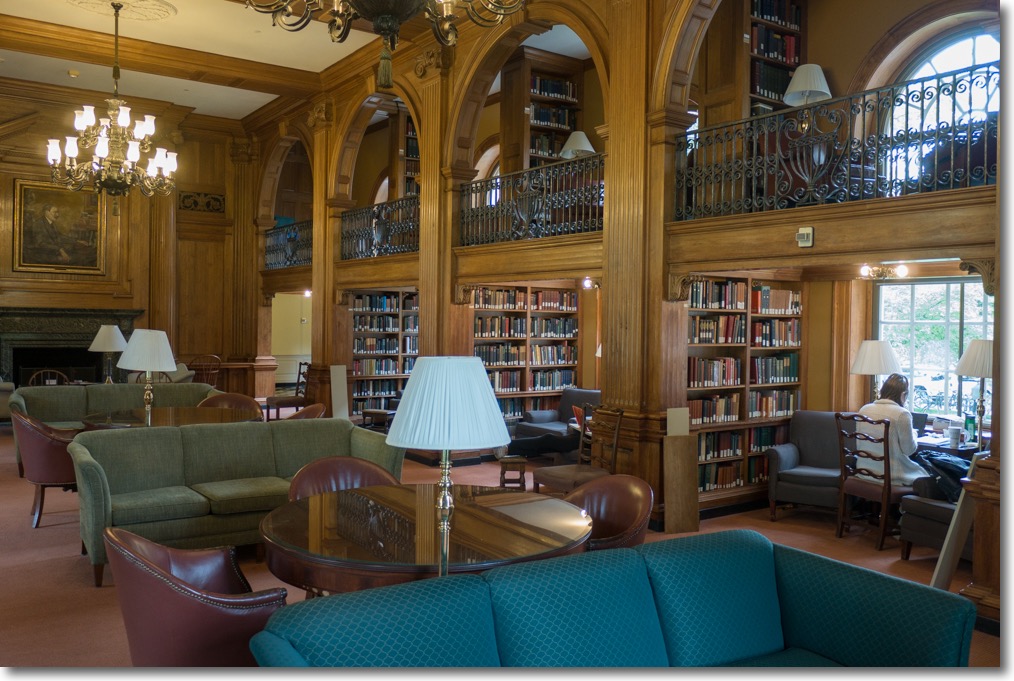 Sanborn House houses the English Department which includes this lovely library.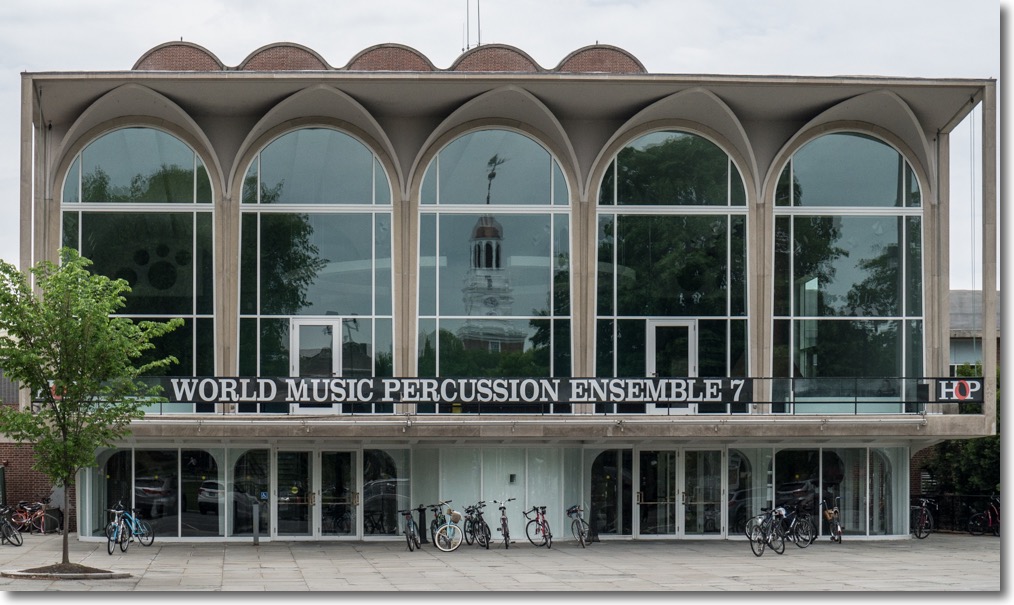 Hopkins Center for the Creative and Performing Arts shares its design with Lincoln Center, and the same architect!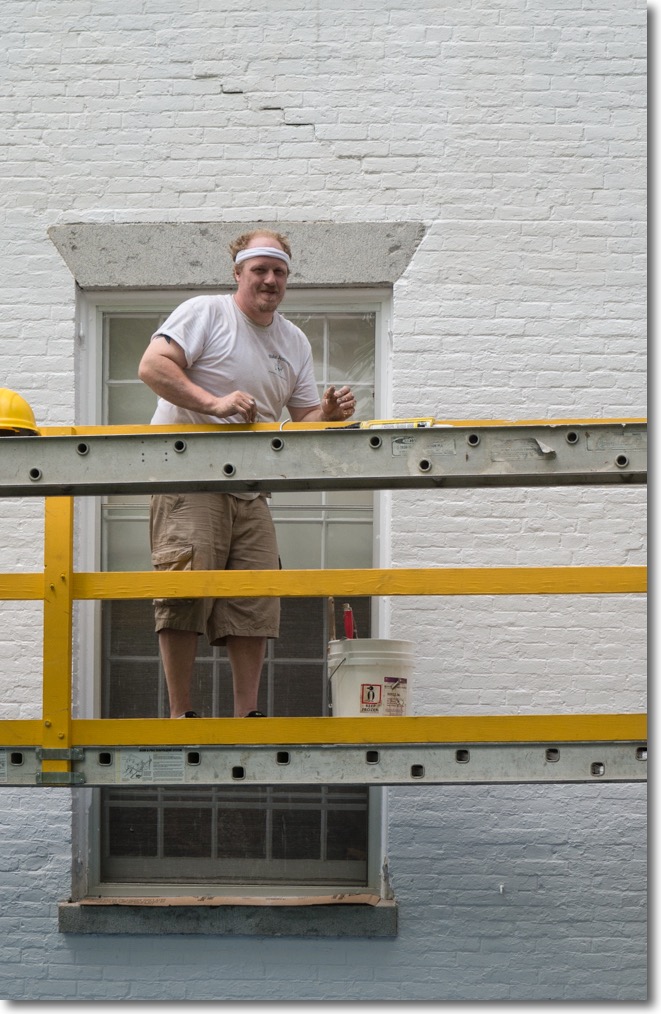 Maintenance is constant. In fact, Dartmouth would do well to spend some more of its endowment on upgrades to many of its buildings which are really showing their age.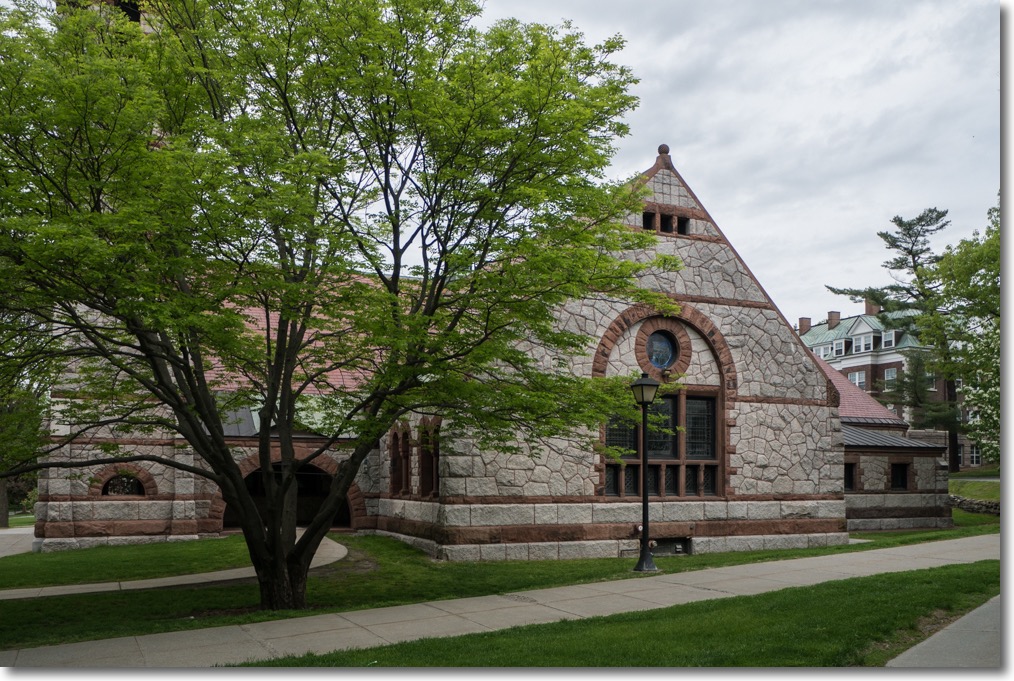 The Rollins Chapel is non-denominational.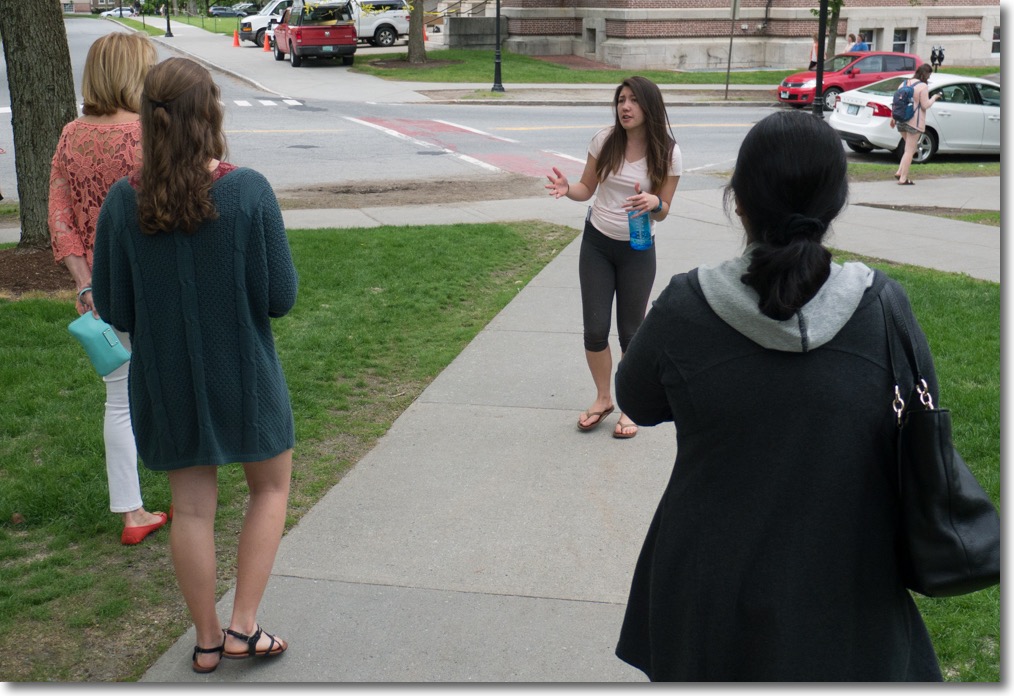 Our small tour group was shown around by an effervescent sophomore named Emma, from Palo Alto, who is clearly much taken with the College and its academic and extra-curricular variety.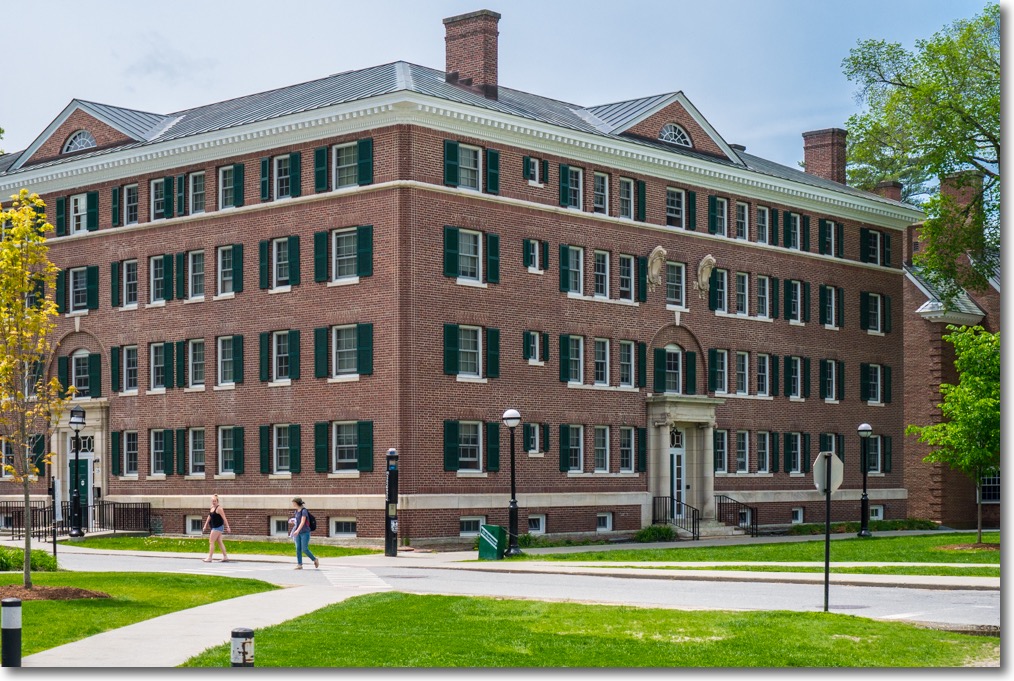 Student housing buildings are distinguished by the Dartmouth Green shutters.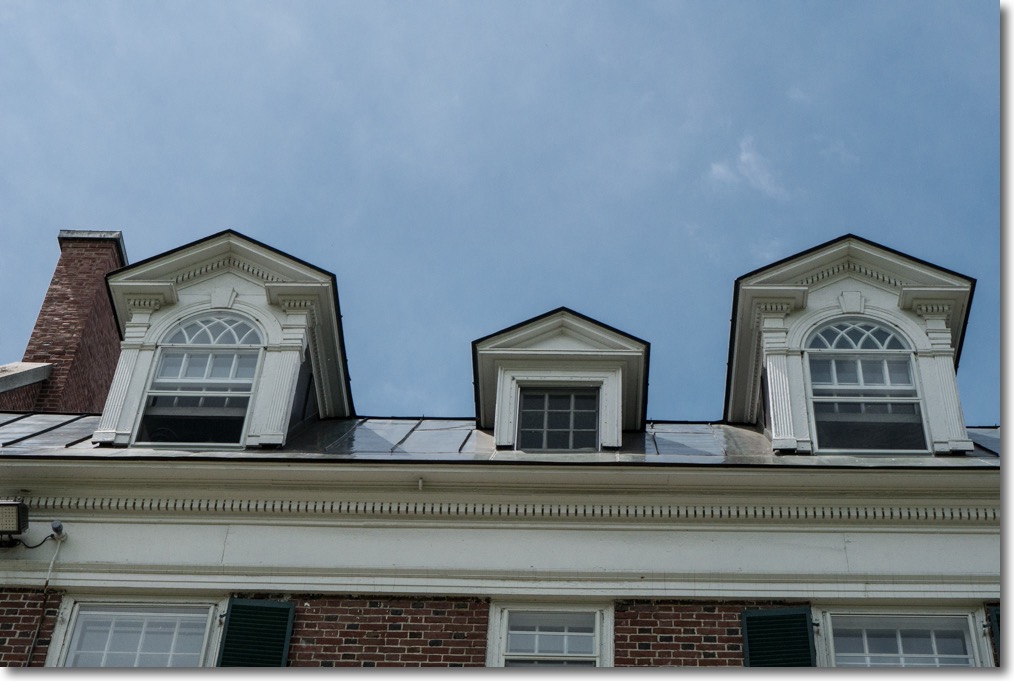 Look carefully and you will agree that the Administration is behind the curve in maintenance work.

The Rauner Special Collections Library contains many priceless originals, all readily available for handling without gloves (!). Three of the four volumes of Audubon's 'Birds of America' are on display, a gift of alumnus Daniel Webster.
Dartmouth has a long and distinguished alumni roster which includes Dr. Seuss, Nelson Rockefeller, Daniel Webster, Meryl Streep, Robert Frost, Timothy Geithner, Robert Reich, Jeffrey Immelt and Salmon Chase, in addition to scores of senators and congressmen. The no less distinguished Amos Tuck School of Business can lay claim to the highest percentage of graduate donors at 66%.