Weather resistant.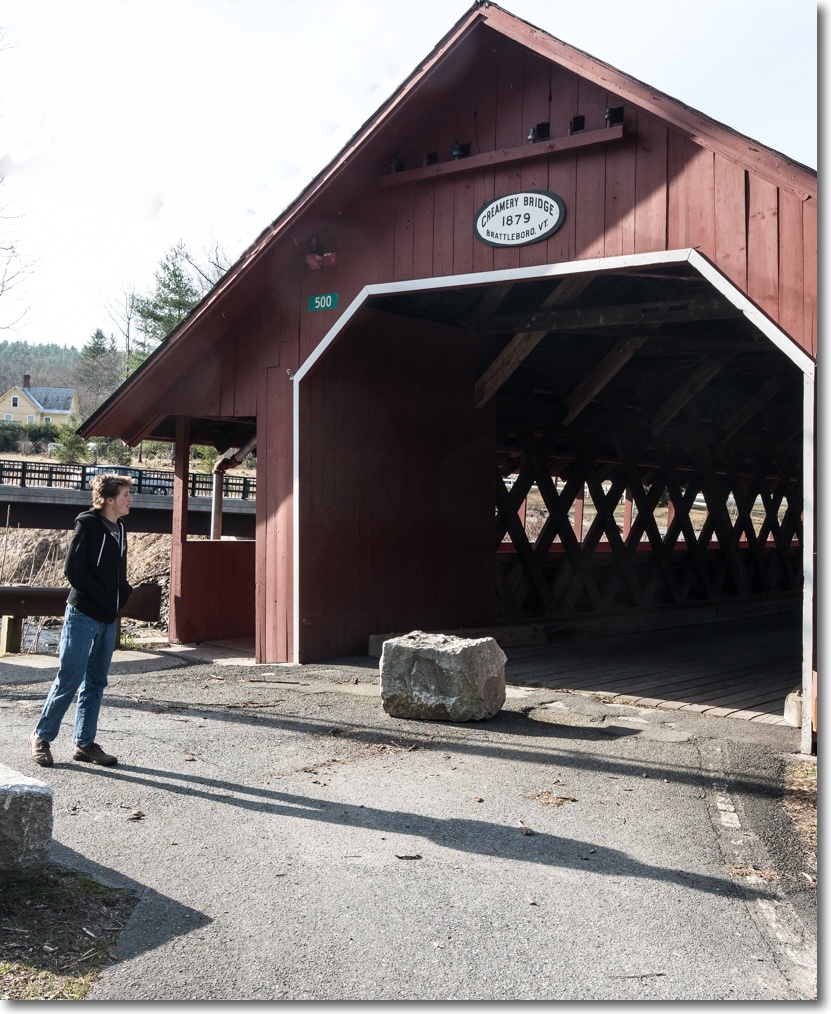 Winston at the Creamery bridge.
The primary function of the roofs on New England's covered bridges is to protect the wooden roadway from the elements, thus greatly extending its life.
This one is on the main road through Brattleboro, Vermont.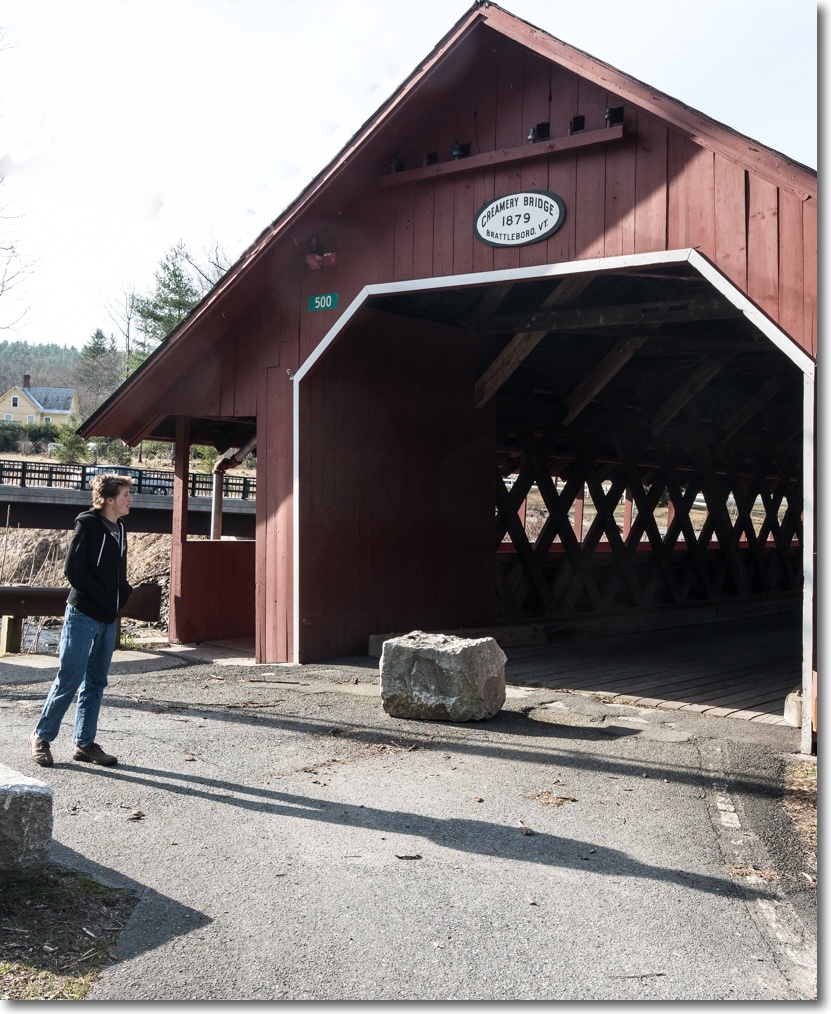 The wooden road.
Taken at Easter, there was still snow to be found in Vermont. Quite how anyone survives the 6 month long winters here beats me; then again, it does make you stick to your books, as my son attests!