In SF's Mission District.
People shopping on west Mission Street in San Francisco are not wealthy. The area is full of cut price stores and interesting groceries selling exotic foods. Many languages are spoken, Spanish being the most common. The people are warm and extroverted, neighbors frequently meet on the street and if the area has more than its share of drunks, addicts and derelicts, none of that takes away from its character.
When you next find yourself on west Mission Street, be sure to check out The Rosamunde Sausage Grill. The menu offers a choice of sausages on a French roll ….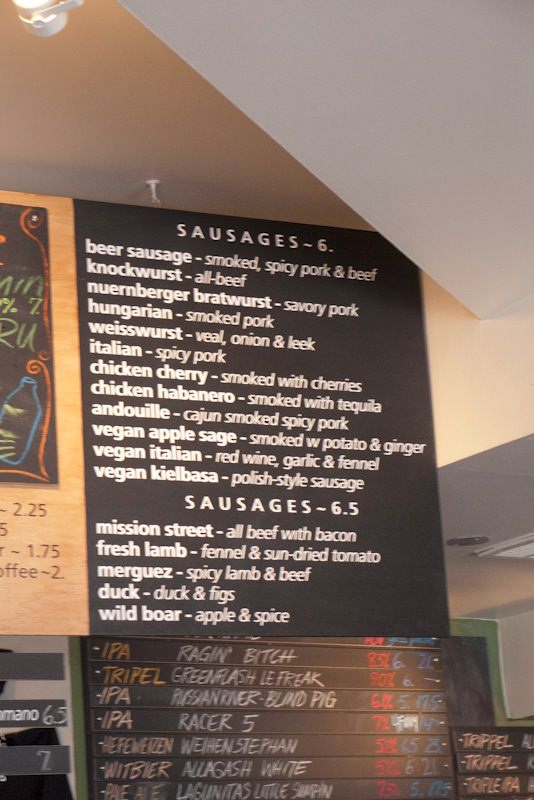 …. and a varied beer selection. Wine drinkers need not apply. Check out the great names. I can recommend the 'Russian River Damnation' lager: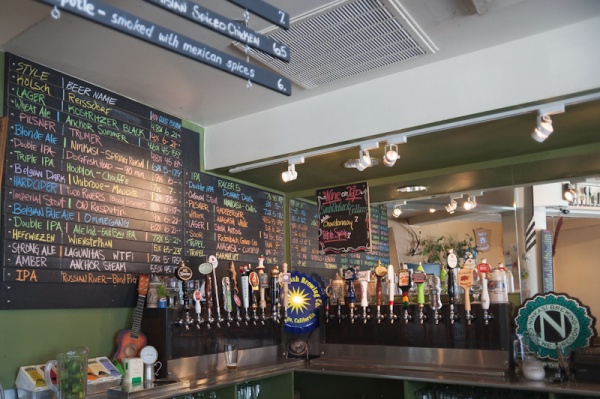 The interior is nothing to write home about, basic beer cellar, but the food and beer are excellent.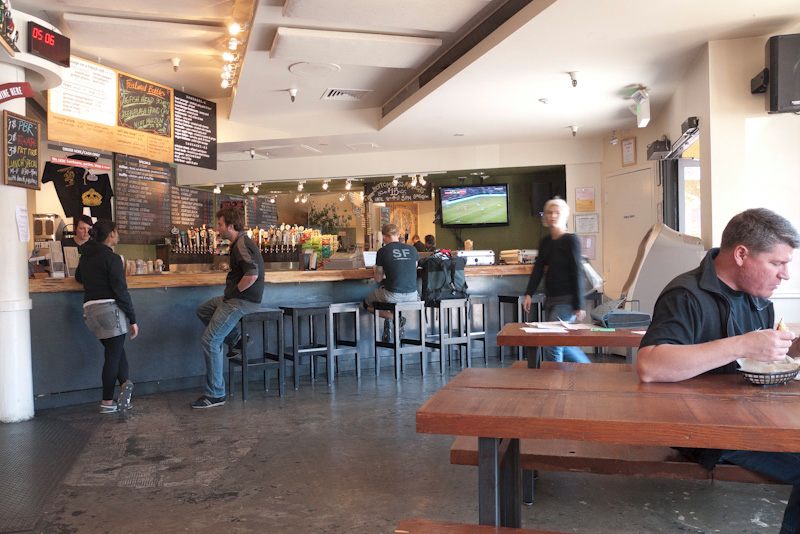 Best of all, sit outside and watch the street scene as drama unfolds before your eyes.
Son of Klingon. G1, kit lens @ 18mm, 1/400, f/4.5, ISO 320.