MOMA SF show.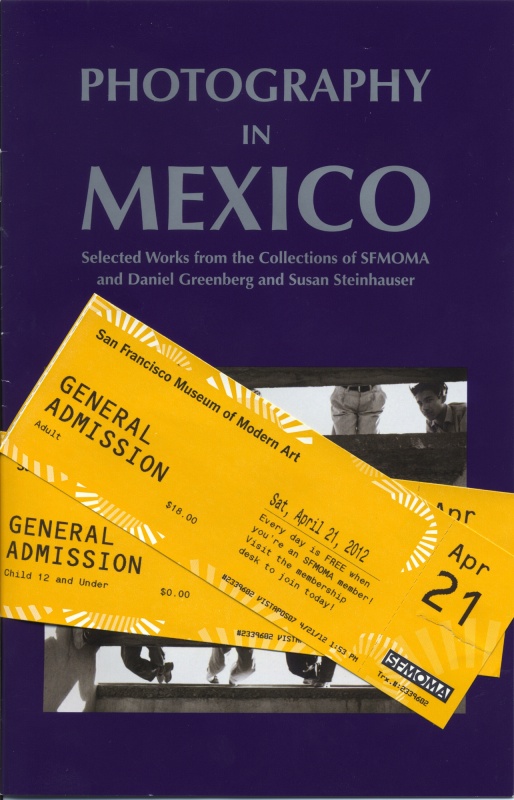 March 10 through July 8, 2012.
This show at MOMA in San Francisco contains exactly what it says. Work not so much by Mexican photographers but photographs taken in Mexico. As you can see, I took Winston, our ten year old, with me and he enjoyed it as much as I.
The early content – Paul Strand, Tina Modotti, Edward Weston, Manuel Alvarez Bravo – is the usual agglomeration of poor, dank, drab, awfully printed results, masquerading as classics. Some are so bad it's almost impossible to make out anything. The content may be great. I have no way of telling.
The later work is fine, well printed and exhibited and the price of entry is rewarded by one extraordinary sequence by crime snapper Enrique Metinides. The best of the bunch I have left obscured by the patron below, because you really need to see it for yourself. What looks like a balletic sequence of bridge builders turns out to be cops rescuing a would be jumper. Beautiful, moving and extraordinary in every way.
Work by Enrique Metinides, . D700, 35-70 AF D.
The show is well laid out and the volume of content just right.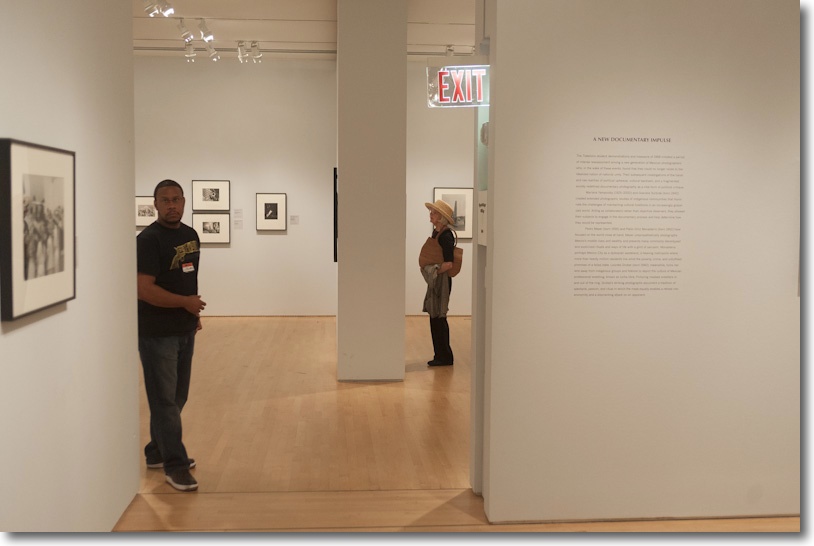 General view. D700, 35-70mm AF D. Click the picture.
Worth a visit. Be sure to check out Susan Meiselas's work, which is a stand out.