Arnold Newman got it right.
Some three years ago I wrote about Karsh's wonderful portrait of Churchill, a portrait which is very much a confirmation of the man's qualities. The unyielding, courageous bulldog. To say that it had an impact on me is an understatement. Our son is named Winston.
But there's another portrait of a powerful man which needs to be mentioned, though the subject in this case is at the opposite end of the moral scale. It's by Arnold Newman and I was reminded of Newman by Peter Solmssen's mention of his admiration for this great photographer's work.
While Newman excelled at powerful pictures of powerful men, never did he surpass the portrayal of evil than when he took the picture of the exemplar of that trait, Alfried Krupp.
Now quite what the Krupp Steel PR machine was thinking of when they had a famous Jew photograph a famous Nazi is hard to understand, but Newman did not let them down. Krupp, for those not up on him, used slave labor to produce the Nazi machines of war in his steel works and, worse, got away with it.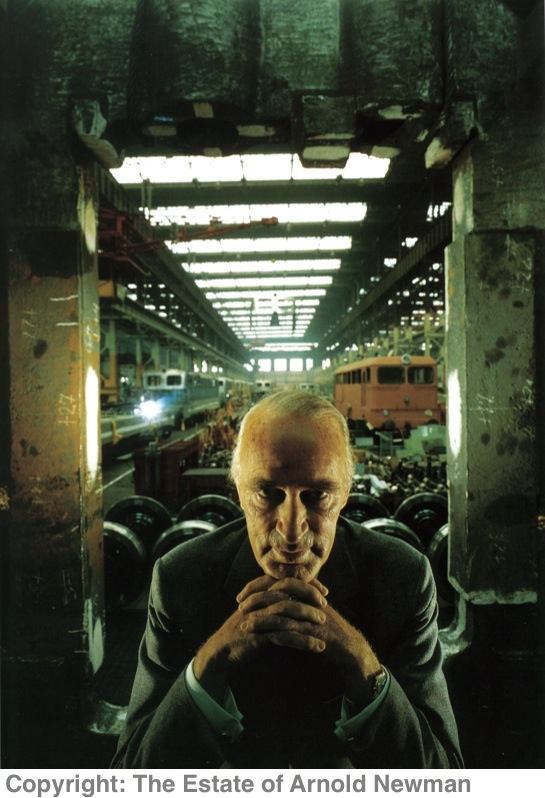 The personification of evil
A magnificent picture which need no words from me.