Top class Italian.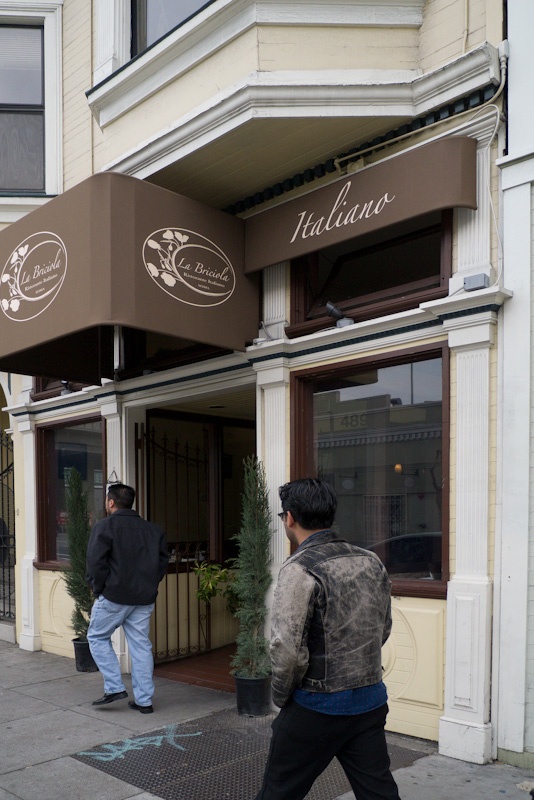 489 Third Street, San Francisco.
La Briciola makes its home at 489 Third Street in San Francisco, an unprepossessing exterior hiding an exquisite, high taste interior testifying to the best of northern Italian Tuscan food.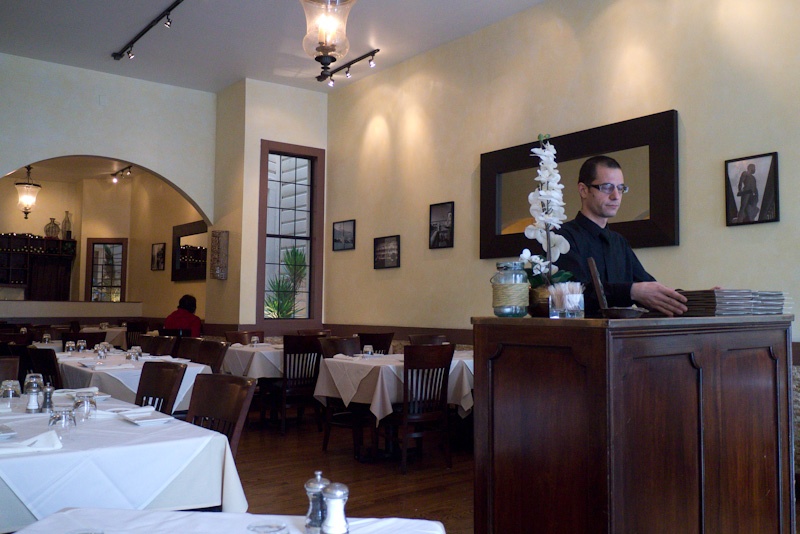 I feasted on the risotto with a fragrant Moretti Rosso and cannot speak highly enough of the service. The charming, and very Italian waiter, above, saw me taking a snap of the interior and before I knew it we were deep in discussion about the forthcoming Lytro light field camera!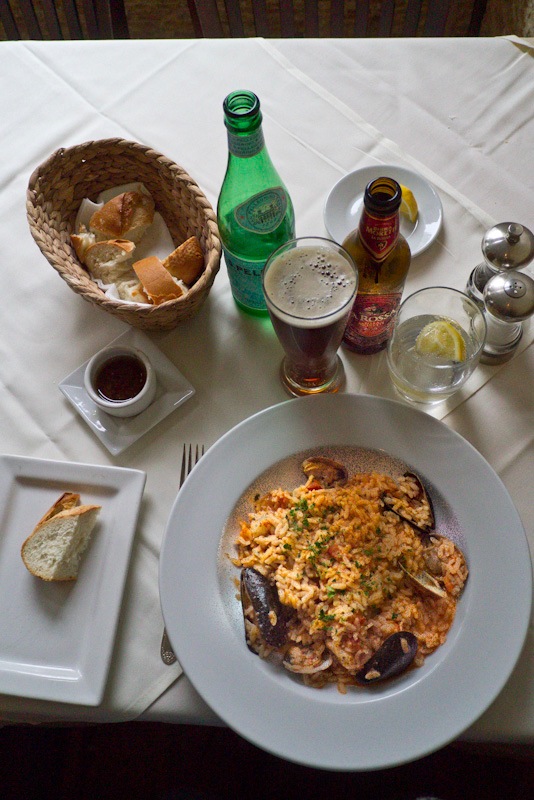 Risotto allo scoglio prawns, calamari, clams, mussels, light tomato sauce, Moretti Rosso.
This is very much a linen tablecloth sort of place yet one without any talking down to the customers. Highly recommended. The olive oil was the high point of the meal, with fragrance and flavor to die for. My tab for the risotto, beer and a Pellegrino came to $30 – spendy, and worth it.