Norman Jean Roy at his very best.
Vogue's 2012 September issue arrived – err, crashed – on my doorstep the other day, all 931 pages. The issue celebrates 120 years of Vogue in a special pictorial by Norman Jean Roy with photography to die for. It's unfair to choose but for sheer drama and beauty this is my favorite: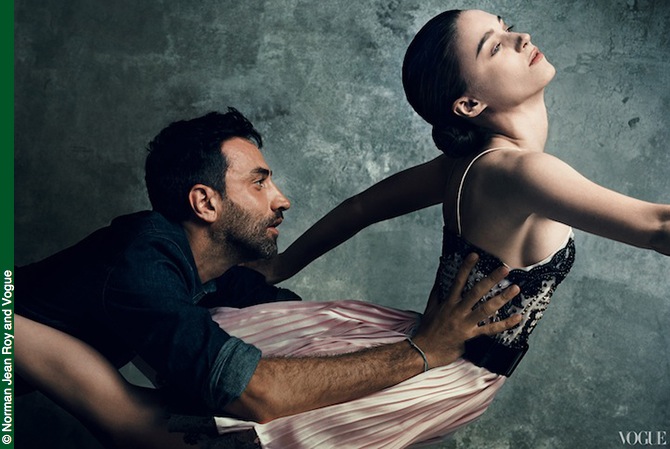 Riccardo Tisci and Rooney Mara. Click to watch the video.
Riccardo Tisci is the Italian star designer for Givenchy; Rooney Mara is an American actress.
Norman Jean Roy is a devout adherent of film and in the video on Vogue's site you will see him using a variety of medium format film gear such as the Fuji GX690 and the monster Mamiya RB67. His work is simply beyond compare and the brief video will give you some sense of just how much hard work goes into art direction of these efforts. Look for the related slideshow here.
For those interested, Lauren Hutton leads the cover count with no fewer than 26 appearances, but Dovima remains my all time favorite.