A fine show at the CJM.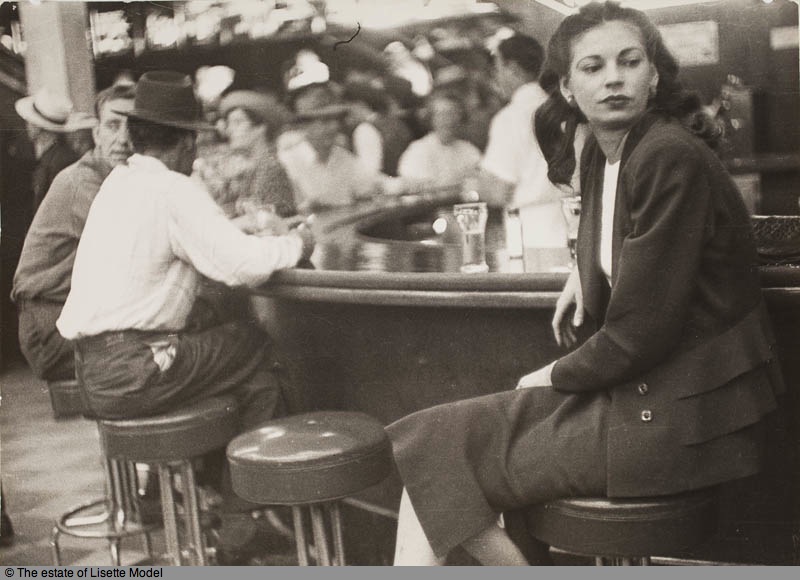 Sammy's, New York, 1941. Photo by Lisette Model.
Once upon a time unobserved street photography, high angles, low angles, crazy angles, was unknown. Until, that is, the New York Photo League (1936-51) came along. From the Depression to the Red Scare, these New York photographers, mostly poor, mostly Jewish mostly left-wing, redefined how we see. So much so that whereas their work was shocking and new back then, today we think nothing of the unposed street snap which they popularised.
San Francisco's Contemporary Jewish Museum has an outstanding show of some 150 original images taken by this group of photographers who changed how we see. It has just opened, runs through January 21, 2013, and is highly recommended for those of the street snapper persuasion.