Trivially easy to use.
I wrote about my bargain basement used 180mm f/2.8D Nikkor here, appending a few quick snaps at the time. Having now had a better chance to wring the lens out I can say with great enthusiasm that this is a dream lens on an FF body like the D700. The focus automation makes picture-taking exceptionally easy, despite the very shallow depth of field at f/2.8, and the balance and handling on the big Nikon body would be hard to improve. I use a first pressure on the shutter button to lock focus, recompose, then click. Center rectangle focusing is bang on every time; I do not believe in cockamamie concepts like Nikon's matrix focus technology when one critical, know focus point is called for.
Here are some snaps from yesterday (hey, the markets were closed so I got out!), all at f/2.8 or f/4 and all (minimally) processed in LR4. Taken on and around San Francisco's Embarcadero. On the D2X the lens has an effective length of 270mm, a little too long for this sort of street snapping.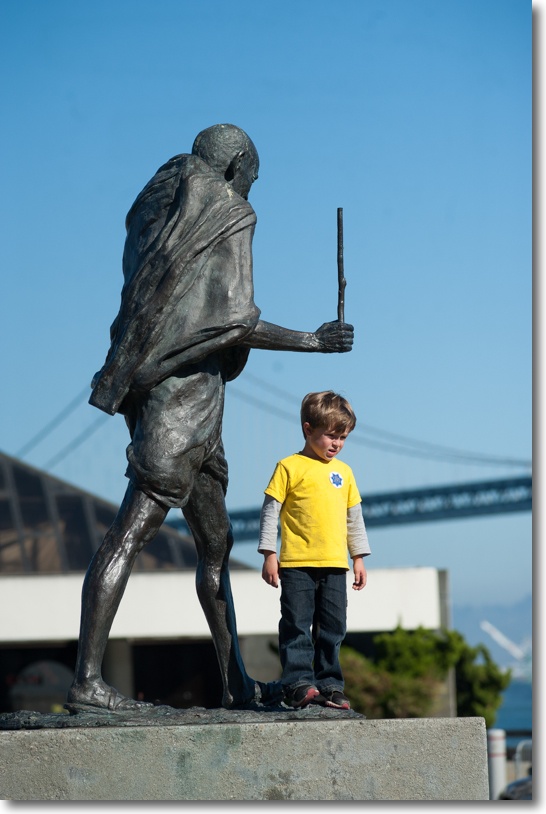 Spare the rod and spoil the child. Mahatma lays it on.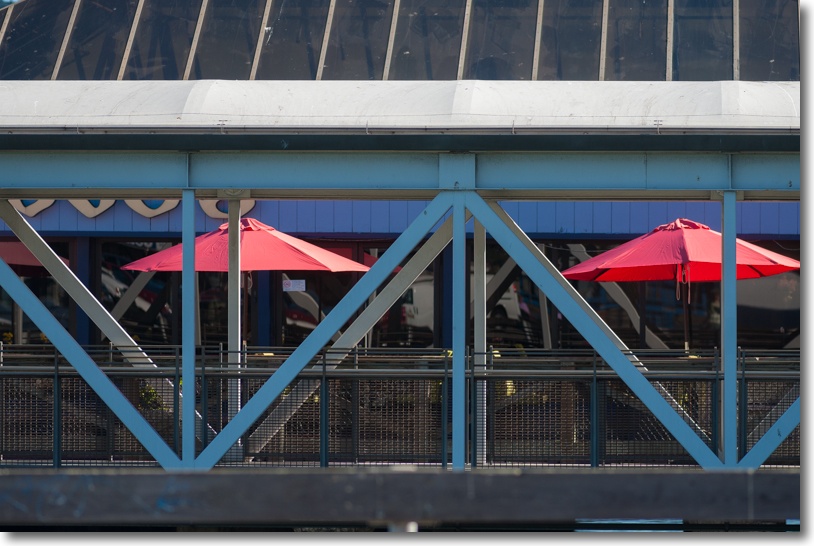 Umbrellas.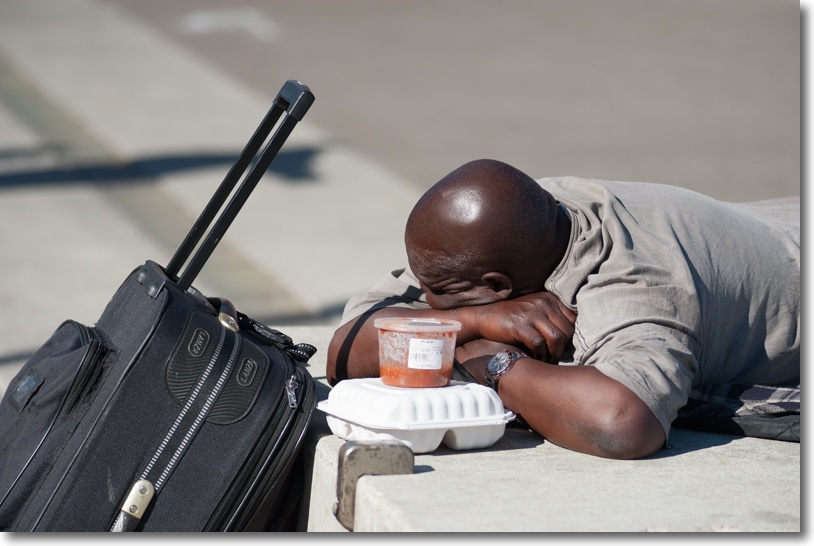 Lunch nap.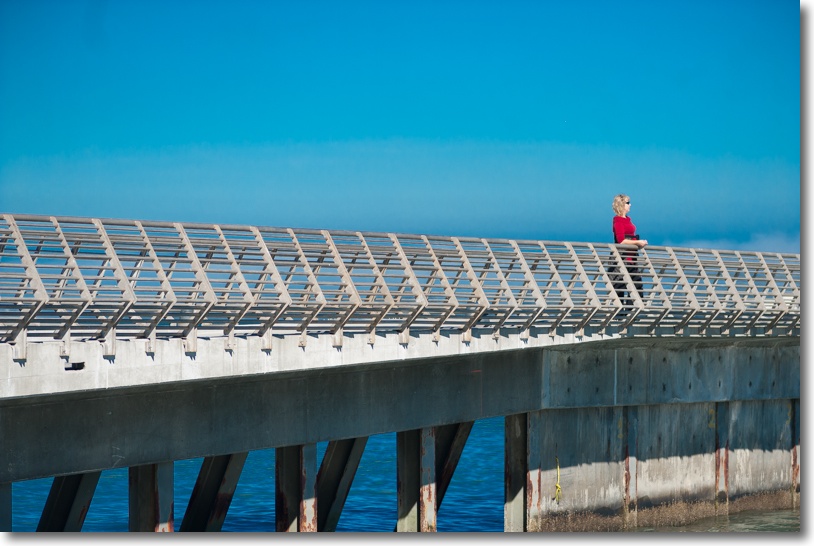 Pier 14.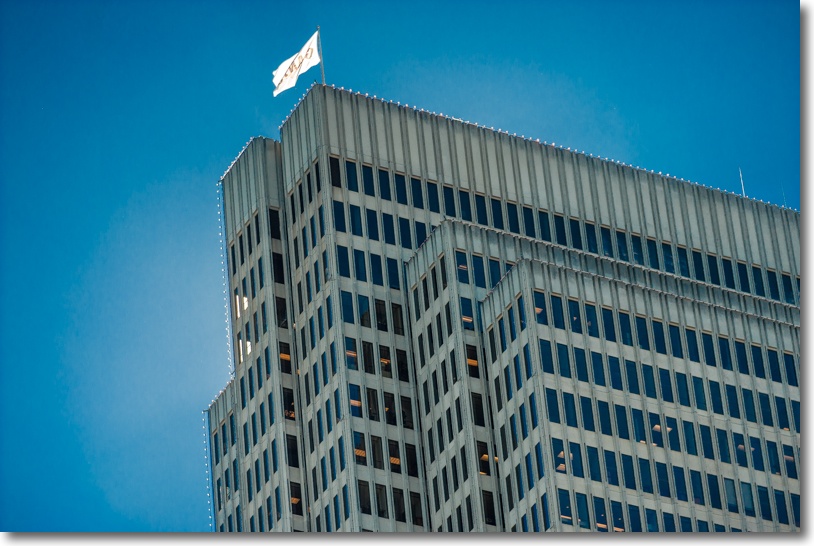 Embarcadero tower – a poor imitation of the classic RCA building in NY's Rockefeller Center.
They leave the Christmas lights on all year around, with the back lighting making them look lit.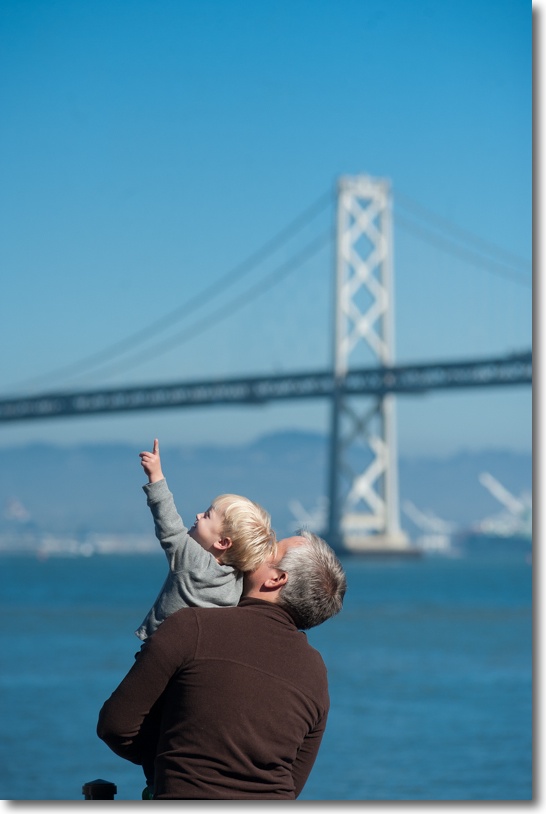 Joy. This lasted all of one second and autofocus made it possible.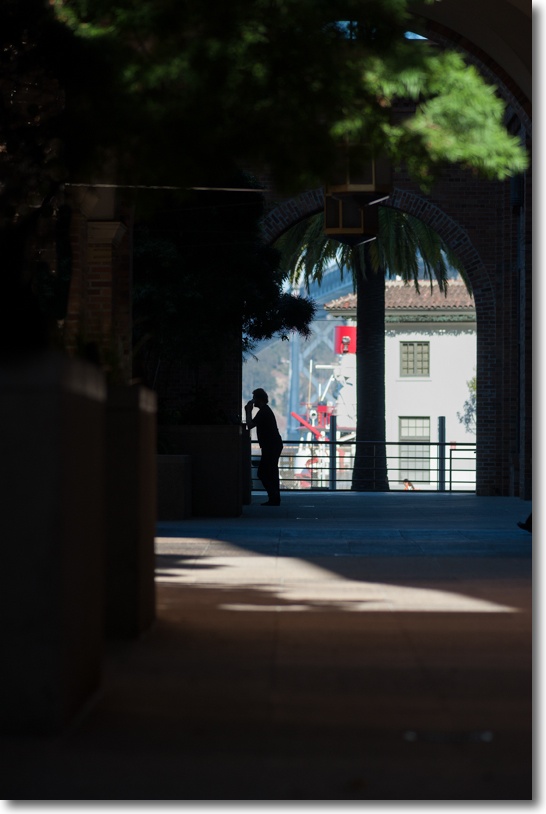 Lone. At the Hills Bros' building.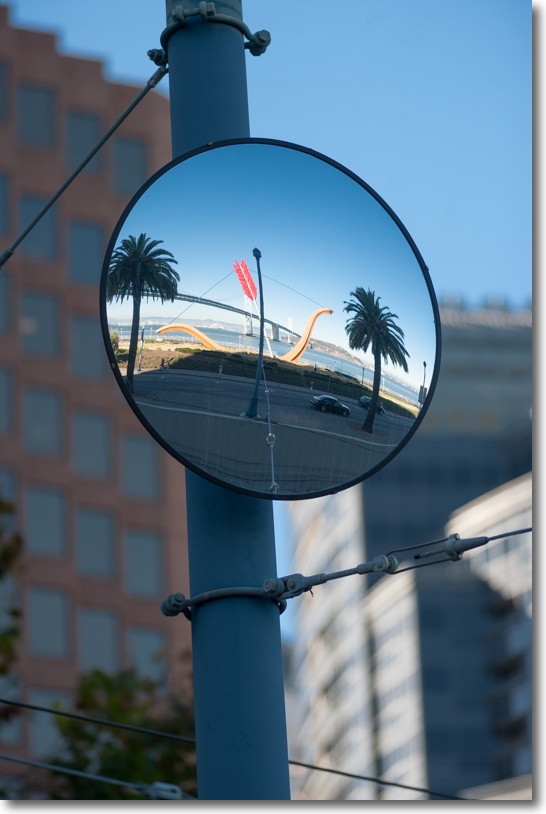 Oakland Bay Bridge.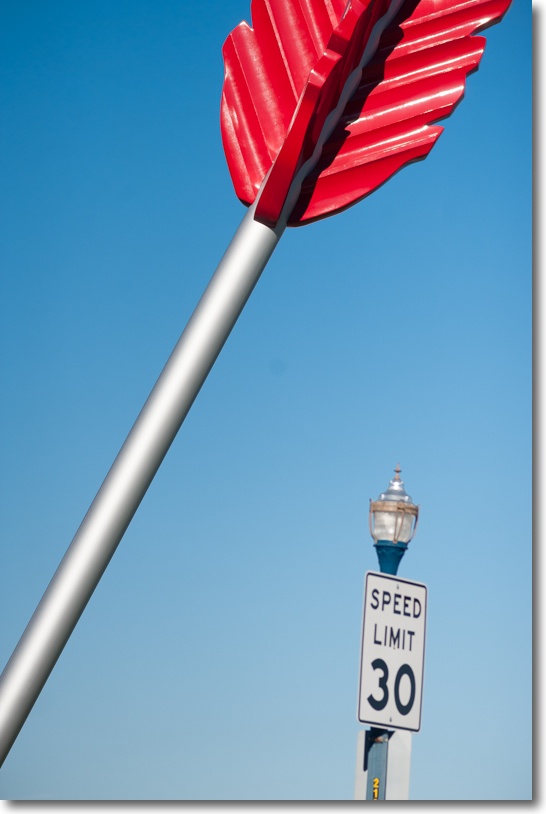 Speed Limit.
I trust the azure sky is not lost on east coast dwellers!
I so like the handling of the D2X with the built-in battery grip that I have bought a used Nikon MB-D10 battery grip for the D700, to confer like functionality. It adds the advantage that regular AA batteries work fine. I'll report back later.
Meanwhile, it bears repeating that even duffers will find their snaps improved with a lens of this calibre.