All competition is good.
Buried in Samsung's obtuse USA web site is mention of their new GX-10 DSLR.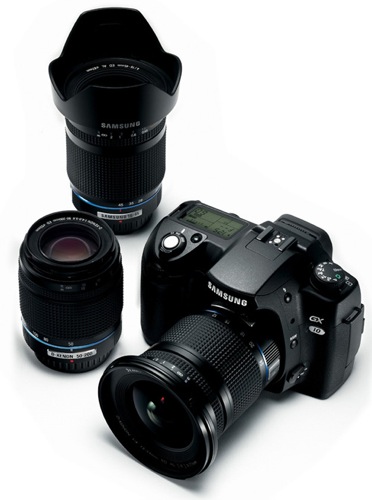 They propose to roll this out at Photokina in a week's time, and while it is nothing more than a Pentax DSLR with the badges changed, it's good to see more entrants into the high end of consumer digital photography.
I recall when Samsung first started exporting their products to the US that they were a joke – sort of like early Hyundai cars or, if you want to go further back, early Hondas and Toyotas. Well, they look like they 'get it' so this is welcome news indeed, not least because they do shake reduction right. That means it's in the body, and works with all lenses, rather than being in the lens.