Book review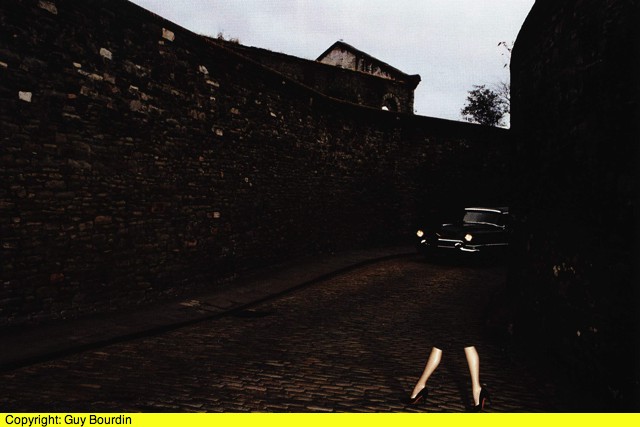 You know how you remember the first of anything? The first book you read, the first music you heard, the first glass of wine, and so on? Yes, that too.
Well, the first fashion photography I remember was by the French master Guy Bourdin. Sometime in the early 1970s when I had a subscription to British Vogue.
He is not a mainstream name in fashion the way that Beaton, or Hoyningen-Huene or Horst or Bailey or Klein or Testino are. (Click here to see all my Book Reviews). Yet his imagery is so startling, the compositions so perfect, the point of view so different, that he can probably lay claim to having influenced more photographers clandestinely than anyone. His images simply change the way you see and think. Everywhere the influence of Man Ray, with whom he apprenticed, is to be felt.
The picture I have scanned from the book, above, is just one example. I had never seen it before and found myself spontaneously expostulating "Goodness gracious!" when I first saw it.
For fifteen years Bourdin had the most extraordinary relationship with the haute couture fashion house of Charles Jourdan. He took the snaps. They published them without question. No crops. No rejects. What they got they ran. They made shoes. Bourdin, you might argue, is a photographer of shoes. And the Ferrari is just a car. And Sophia Loren is just a woman. And the Leica is just a camera.
Do yourself a huge favor. Buy this book.