Another Parkinson for the library.
If I make mention of Norman Parkinson yet again it's for the simple reason that a friend gave me her copy of Parkinson's first book, Sisters under the Skin, for Christmas.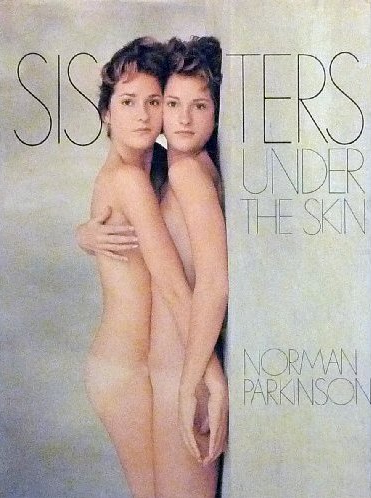 The sensationalist cover notwithstanding, the contents show Parkinson at his very best. Simply stated, Norman Parkinson is the Renoir of the camera and, mercifully, there is no recourse to black and white for its own sake. I increasingly think of black and white as an excuse sought out by photographers who are struggling with mediocre color material. When Parkinson uses monochrome it's because it's the right thing to do.
You see women in all their glory and infinite variety here. Iman with an impossibly long neck, a slutty/sultry Bianca Jagger, Elizabeth Taylor – never more beautiful, an equally lovely Lesley-Anne Down rendered in pastel tones, and a simply charming portrait of the Queen Mother, warm and tender. There's Twiggy at the height of her fame, Princess Anne very much in charge of her (charging) steed, and that fabulous Van Dongen out-of-focus book cover you will see if you click the link above, from Parkinson's book 'Portraits in Fashion'.
This book is enhanced with short stories for most of the pictures, my favorite being the Marisa Berenson one where some crass git remarks "Goodness, your backside is collapsing like Mahtma Gandhi's dhoti" to which the superb Marisa replies "Who's she?".
Wenda Rogerson (Mrs. Norman Parkinson) makes a spectacular appearance in perhaps the warmest photograph in a book suffused with warmth – you can also see her by clicking the link at the start of this piece and, yes, she hangs on my wall to this day. My, even Barbara Cartland looks half human in Parkinson's hands, layers of make up or not. The only question which constantly comes to mind is how could an Englishman be, well, so Italian?
Very worthwhile searching out on the used market as it's no longer available new.