Photographer of Venice.
The work of Venetian photographer Donald G. Jean is very special.
I have recently been writing about my preparation for the arrival of a Nikon D700, mostly dry technical content, but in the process of researching the hardware I stopped by the estimable Fred Miranda Nikon discussion forum, one of whose longest threads concerns the use of legacy Nikon optics. In that 500+ page thread I chanced on the work of Donald Jean and was enchanted by this photographer's vision, replete with a mastery of color and light and shade such as one very rarely encounters.
There are allusions here to Saul Leiter and the great Visconti's Death in Venice, a movie in which you luxuriate and revel, for the photography there is also to die for. But Jean's work is in no way imitative. It has its own pulse and vision.
The thread running through many of Don's photographs is the solitary figure, portrayed as often as not at night and invariably in Venice. And while the sheer selection of optics used is breathtaking, at no time is there any intimation that this is the work of any less than a photographer who has long ago put technical considerations behind him, all the focus being on light, shade and composition.
The results are magic.
Here are some words from Donald about his work together with some choice images. You can see more of his work on his flickr pages.
* * * * *
I've been taking photos for more than 35 years, but I only became "serious" about photography about 5 years ago. It started in 2007 right after I opened a flickr account. Before that my photography was limited mostly to family snapshots but once I started posting on flickr–and receiving almost instantaneous feedback–I got hooked.
From the beginning I was attracted to solitary figures, silhouettes, shadows and select focus and that's mostly what I still do — usually at night. I also like to shoot in the rain and against the sun. I'm attracted to classic and imposing architecture too. Fortunately I live in Italy so there's no shortage of wonderful scenes and backdrops for this kind of photography.
I've been living in Italy on and off since 1973 (and permanently since I retired from the US Army 16 years ago). However, contrary to what many of my flickr viewers believe, I don't live in Venice. I live outside of Vicenza, which is about 30 miles (50 km) away.
Generally speaking, my usual "technique" is to find a scene or situation I like and stand there until an "interesting" person walks into or out of the scene. Often times I end up waiting for a long time. Rarely do I pose or stage a scene and most of my best shots usually come when I'm least prepared and have to react quickly.
I've always used Nikon cameras and Nikkor lenses.
Some of my favorite photographers are Brassai, Saul Leiter, Alfred Eisenstaedt, and Rui Palha. I also like many of the works of the early Pictorialist photographers as well as the paintings of Whistler, Hopper and Sargent.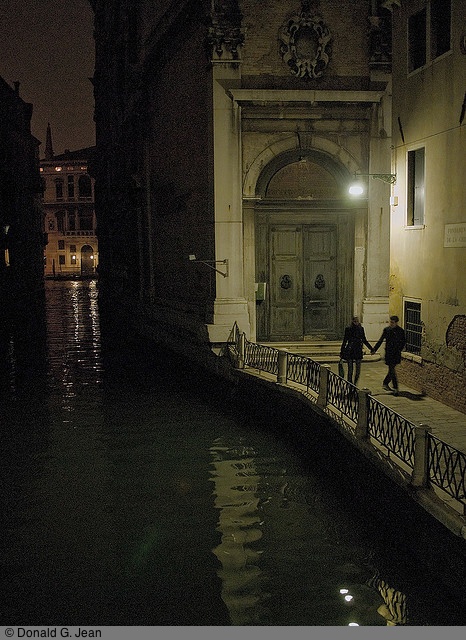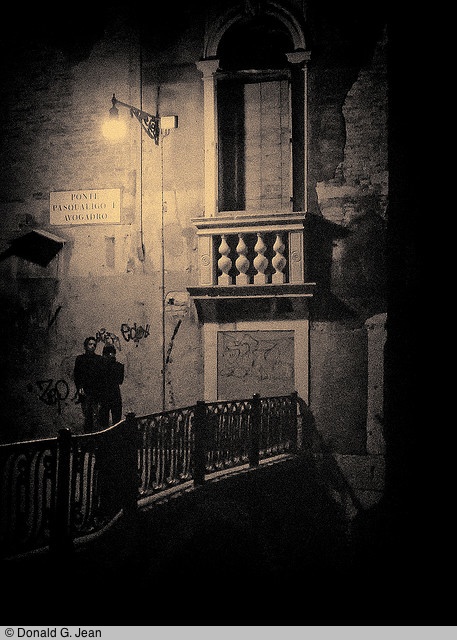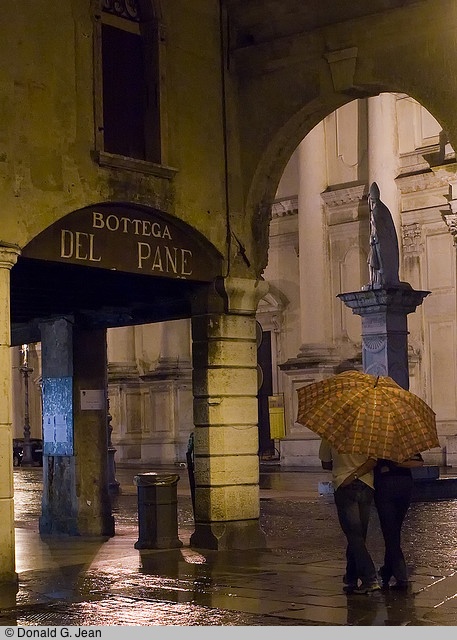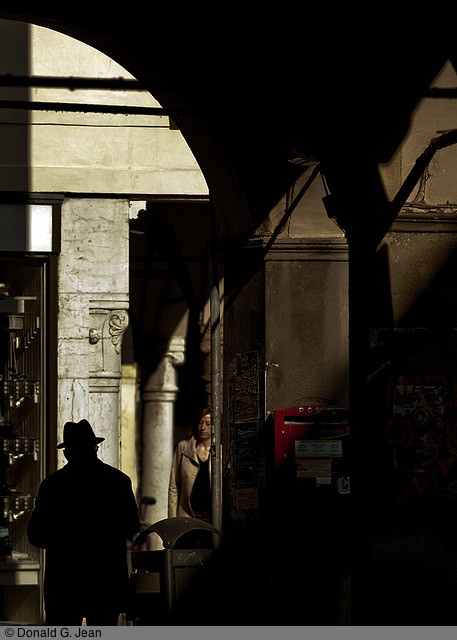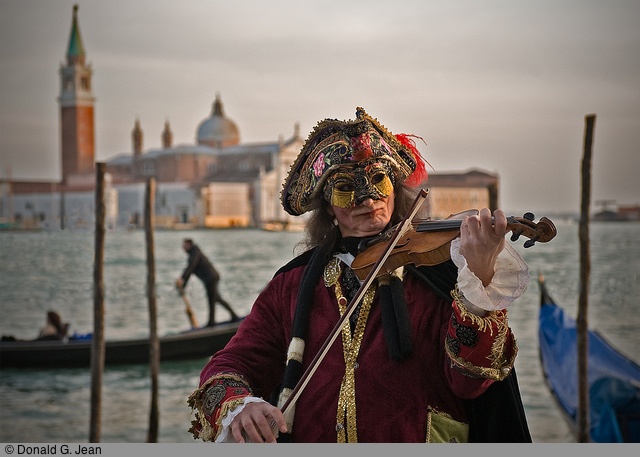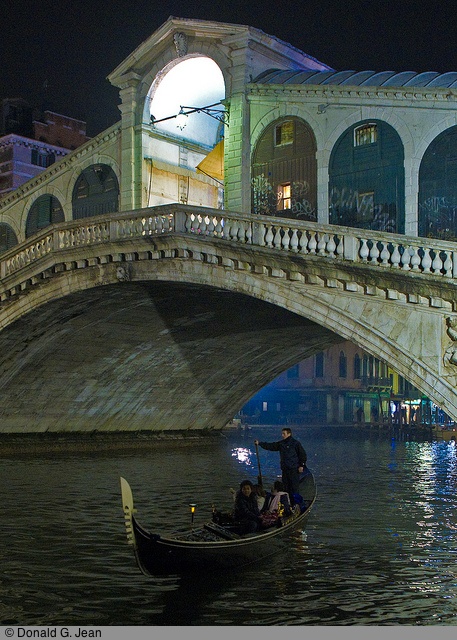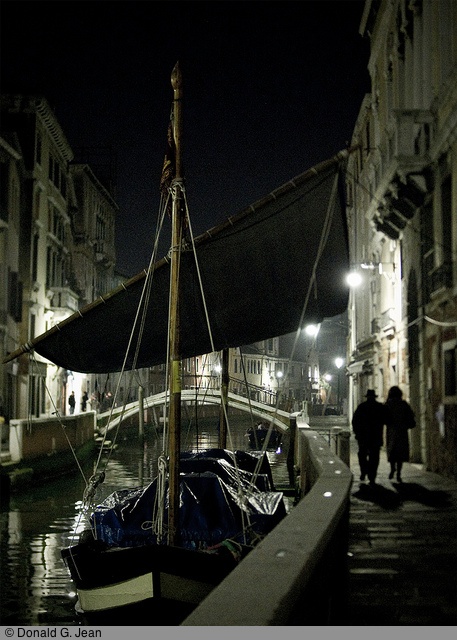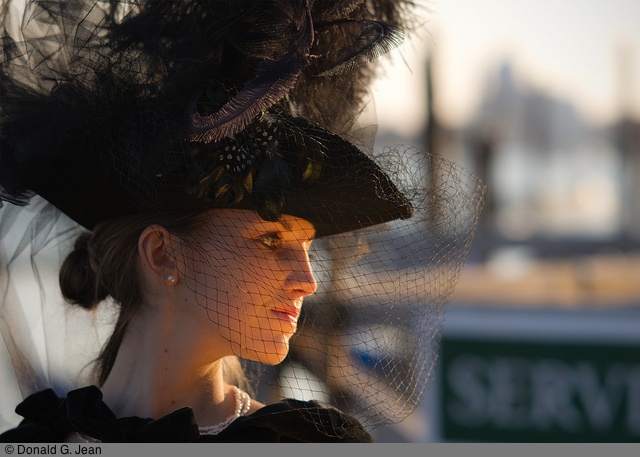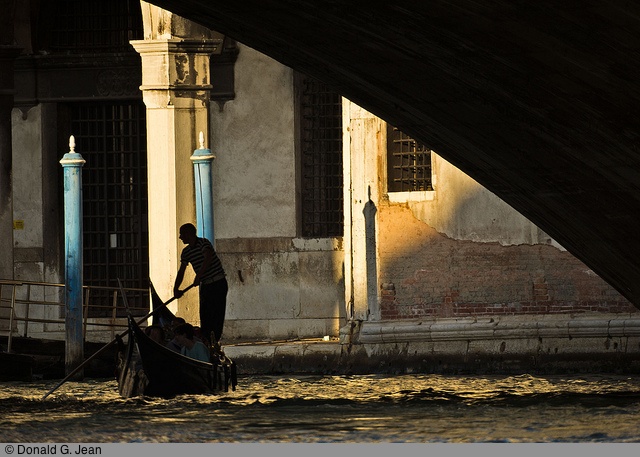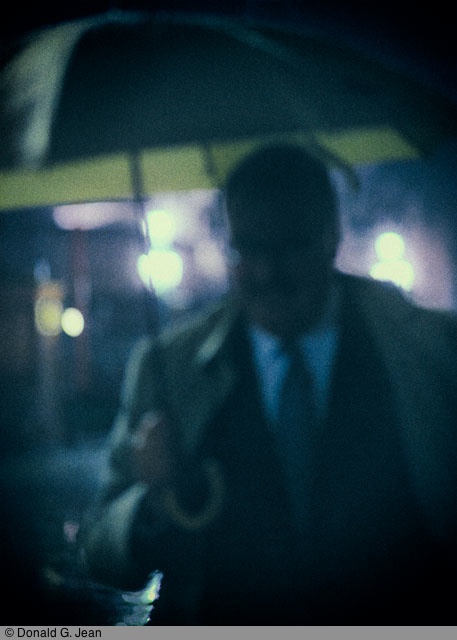 * * * * *
Thank you, Donald, for sharing your very special work with my readers. You can see where Don lives below: